Another quick & fun card workshop uses Cut Above range of products, this one is the Christmas Card Kit
Z2064
This card literally takes 3-5 minutes to make up, a pack of 10 can be done in 30 minutes, so even if you are hard pressed for time & love giving hand made cards this kit is for you.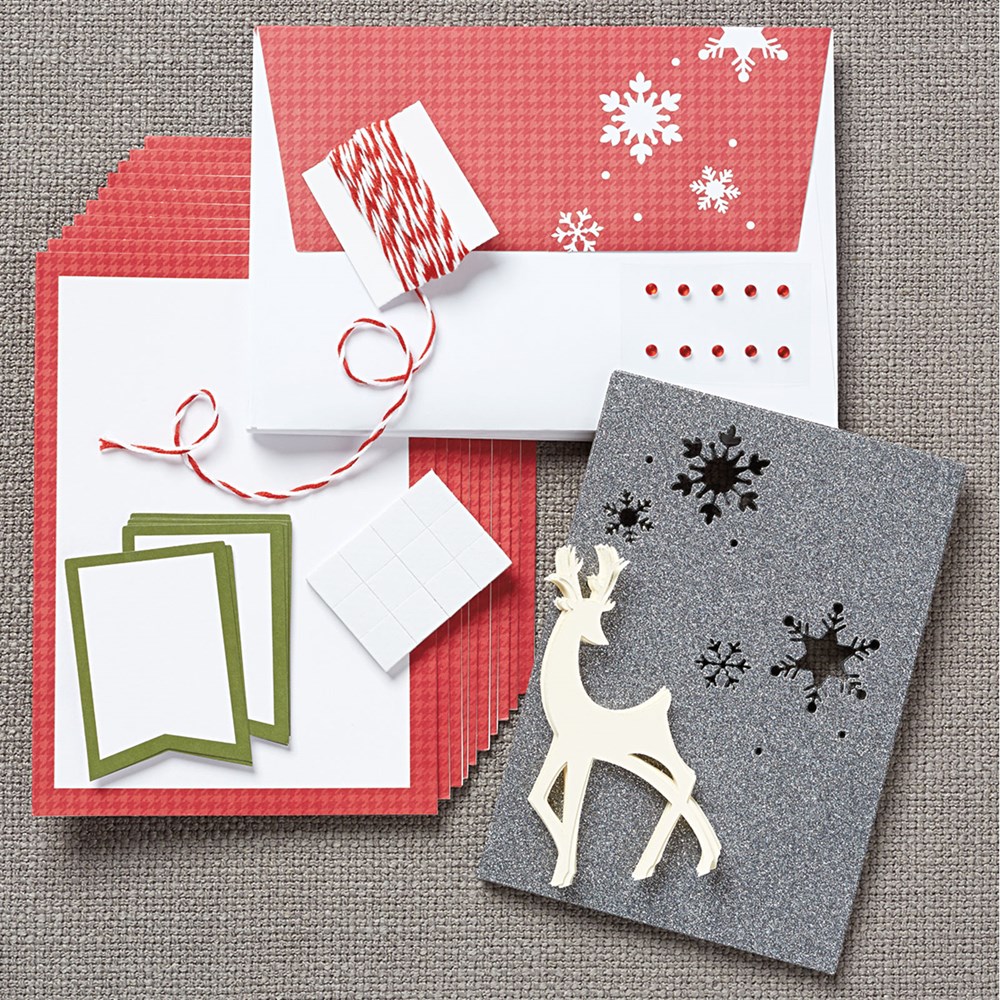 All you'll need is this kit which includes:-
10 – 7" × 5" Printed Card Bases
10 – Printed Banners
10 – Colonial White Deer
10 – Red Sparkles
12 – 3-D Foam Squares
10 – Glitter Paper Pieces
10 – Coordinating Envelopes
4 yards Red and White Baker's Twine
If you would like information about anything you see or would like to place an order or even become a consultant & join my team - please don't hesitate to send me a message at mtlamont52@gmail.com, I will be happy to help you in any way I can or purchase directly from my Online Shop & have it delivered right to your door. I also offer scrapbooking, card making, base & bling & papercrafting classes......contact me to find out more.