So sorry I've been missing in action this past few weeks, I will endeavour to catch up over the next few days with lots of samples from past & present paper packs & embellishments etc.
My workshops over the last 4 weeks have all had a Christmas themed card kit included so everyone will have a little stash built up all ready to post or give away when the time comes.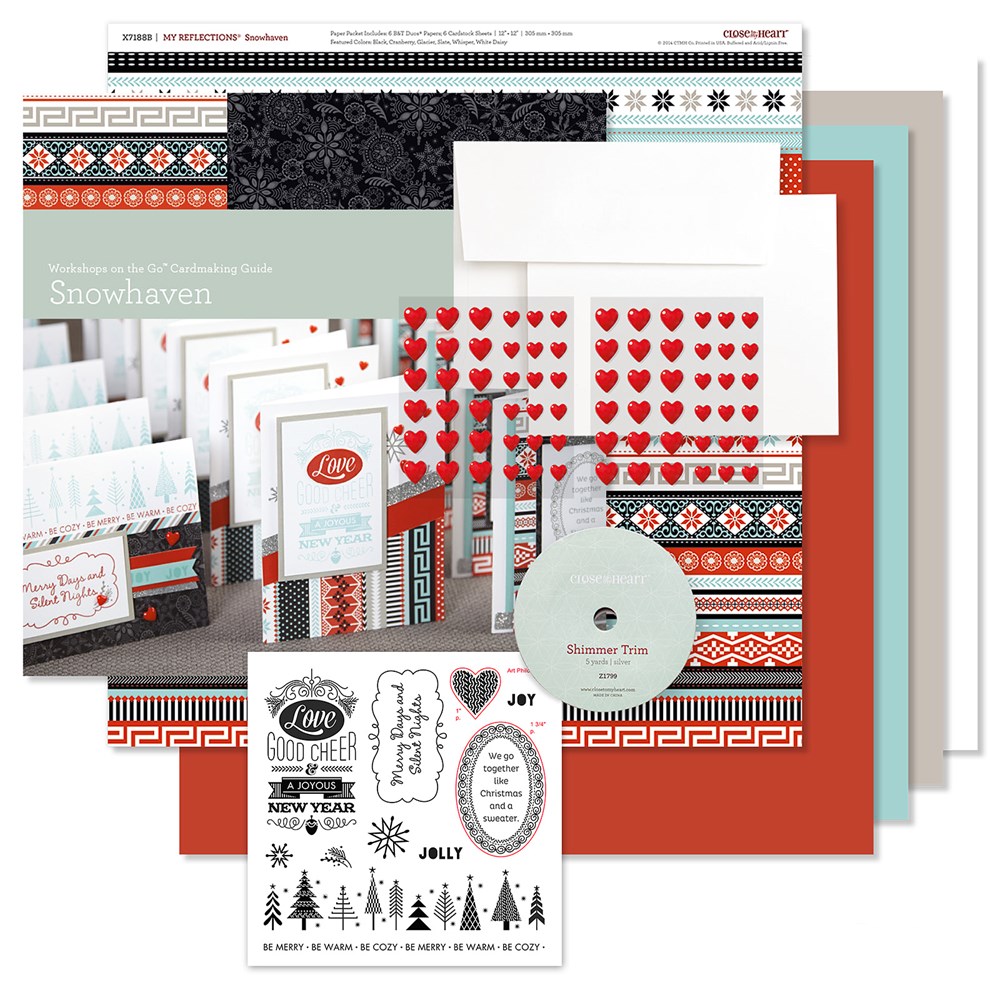 These 3 cards were made using the Snowhaven Workshop on the Go Cardmaking Kit G1085
All the instructions are included along with the cutting guides & layouts. They take no time to whip up & can be completed during a workshop.
The exclusive stamp set is only available in this kit, you can not purchase it separately.
The kit contains:-
1 – My Acrylix™ Snowhaven Workshop Stamp Set (D-size)
2 – Snowhaven B&T Duos™ Papers
4 – Cardstock Sheets (1 Cranberry, 1 Glacier, 1 Whisper, 1 White Daisy)
15 – White Daisy Cards & Envelopes
1 – Red Enamel Hearts (Z2009)
1 – Silver Shimmer Trim (Z1799)
1 – Instructional Brochure
Featured Colors: Cranberry, Glacier, Whisper, White Daisy, Slate
If you would like information about anything you see or would like to place an order or even become a consultant & join my team - please don't hesitate to send me a message at mtlamont52@gmail.com, I will be happy to help you in any way I can or purchase directly from my Online Shop & have it delivered right to your door. I also offer scrapbooking, card making, base & bling & papercrafting classes......contact me to find out more.